Willie Jansen van Rensburg, Strategix Group Cloud Technologies Executive, digs deep into why the as-a-service model is the perfect solution for organisations looking to protect themselves against modern IT security threats.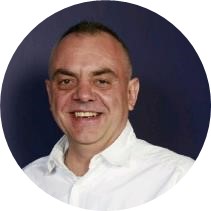 Cybersecurity remains a critical threat factor in 2023. The statistics, the research and the numbers all point to a problem that's gaining momentum and sophistication. While the numbers never match and the statistics often clash, the reality is simple – cybercrime is fast, smart and evolving. The rise of AI-powered tools has given the criminals even more capability, and cybercrime-as-a-service has gained concerning traction over the past few years. The latter is a commoditised capability that Mimecast describes as an evolving threat that gives bad actors more tools to undertake more effective attacks on beleaguered organisations.
It's a clever move. With access to ransomware and phishing-as-a-service kits, threat actors can step straight into an attack leveraging next-generation tools and solutions. And the pressure that this is putting on the average organisation is intense. Companies are facing a bombardment from an invisible enemy that doesn't stop, won't stop and can sneak in without warning.
Fortunately, as-a-service works both ways. Companies specialising in security services are creating solutions that meet the threat head-on, and one such solution happens to be data protection as a service (DPaaS). Designed to protect one of the organisation's most invaluable assets – data – data protection as a service hands the security teams, the CIOs, the CTOs and the CEOs peace of mind at a time when this is as much a commodity as the service itself. It helps them to answer some of the most challenging questions when it comes to data and protection.
What do you do to protect your data? What steps do you take? What technology do you deploy?
All of these questions can be answered by data protection-as-a-service. It is designed specifically to wrap itself around the organisation and to remain laser-focused on ensuring that data remains secure and the organisation gains an extra layer of resilience. As a managed service, it should also come part and parcel of a strategic alliance that ensures both your business and your data are protected while providing ongoing technical support, innovation and capability.
This is what defines Strategix's data protection as a service offering. Partnering with data security market leader Rubrik and UK-based global managed services provider Assured Data Protection, our service is designed to be a strategic alliance with your business. We take on the cost of the hardware, the software, the technical capabilities, the technical staff, the resourcing and the research. You get peace of mind and robust security that shifts your expenditure out of CAPEX and into OPEX.
We provide you with the security equivalent of an airbag – you don't know you need it until the day there is an accident and then you want to know that it's working properly. Strategix's Rubrik-powered data protection as a service works properly, and will ensure that your environment and data are secured to the highest standards and best practice expectations so you can do business, thrive as a business, and know your security is stable and resilient. Coupled with Assured Data Protection's 200+ years of collective managed service experience, you can rest assured your most precious assets are in secure and capable hands.